Who is an MBA degree for?
A normal MBA student doesn't exist. The typical MBA class nowadays is made up of students from a wide range of professional backgrounds, whereas previously MBA students pursued jobs in finance or consulting.
The 2022 Harvard MBA class is comprised of students from 69 different countries. Students who identify as US minorities or women make up 44% of the student body. In addition to banking and consulting, students also come from the manufacturing, healthcare, nonprofit, media, and technology industries.
Students in the MBA program at INSEAD represent 88 different nations and have educational backgrounds spanning from business and engineering to the arts and political sciences.
The Graduate Management Admission CouncilTM (GMACTM) reports that the salary increase, promotion to senior positions, people management, and working abroad are the top career motivations for prospective MBA students. These advantages are just a few of the many benefits associated with earning an MBA.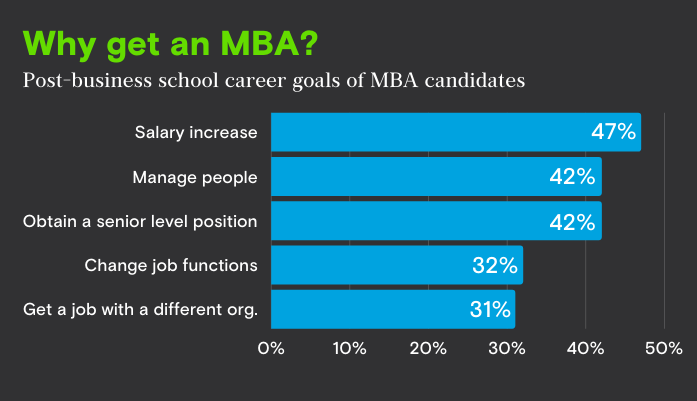 The MBA is for anybody, regardless of experience, who wants to develop management skills and enhance their career, whether they want to establish their own business, rise within their existing organization, move functions, industries, locations, or all three at once.
According to Virginie Fougea, global director of admissions and financial aid at INSEAD, "an MBA is not just designed to equip students for their next job after graduation; it's a life changing experience that enables students to make career changes five, 10, and 15 years post-MBA thanks to the skills they learn and the network that lasts long after graduation."