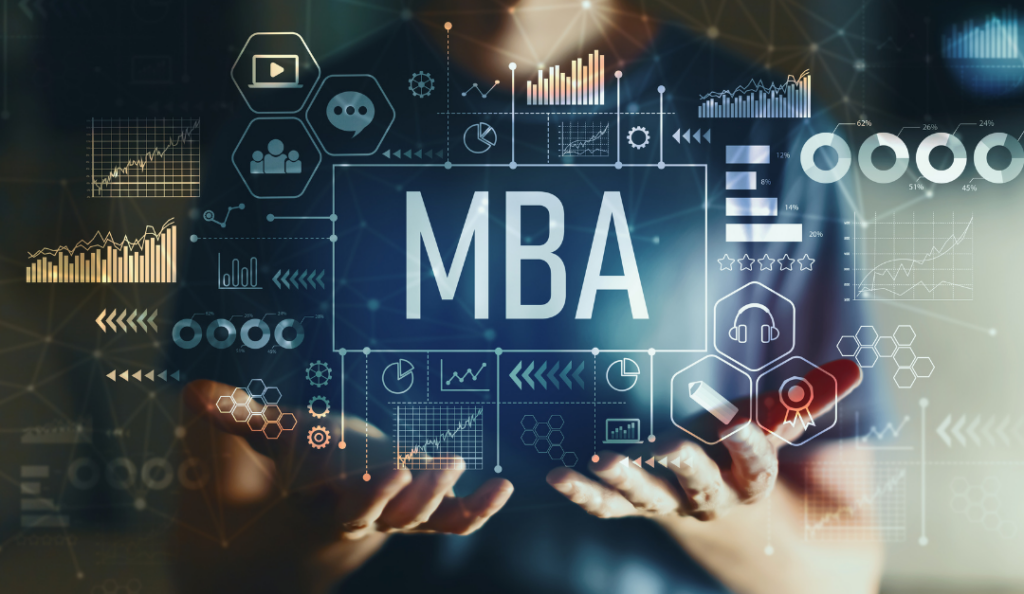 MBA courses and curriculum
Typically, the MBA program is split into two sections:
General management's foundations are covered in core MBA courses. MBA programs often have the following core classes:
Accounting
Business Communication
Business Ethics
Business Strategy
Data Analytics
Economics
Finance
Leadership
Marketing
Operations
You can choose the elective MBA courses that best align with your unique professional objectives. Typically, before selecting electives for the second part of the program, you study the core MBA course.
A wide range of optional courses are available, encompassing anything from cutting-edge subjects like artificial intelligence and blockchain to traditional subjects like HR management, nonprofit management, entrepreneurship, sustainability, and CSR.
The case study technique, made popular by Harvard Corporate School, is used to teach the majority of MBA courses. In this approach, students evaluate case studies of business achievements or failures before discussing them in class.
Prior to implementing your knowledge in group projects or even actual consulting projects, MBA students learn business theory. You may fully immerse yourself in business school life outside of the classroom by participating in MBA clubs, extracurricular activities, networking opportunities, conferences, competitions, corporate visits, and thrilling overseas immersions.
What's it like to study for an MBA?
"The irony of the MBA is that it's typically pursued in an effort to stand out, but during the experience your interaction with so many interesting, driven, and stimulating people is both humbling and inspiring," says Pascal Michels, former MBA student and director of MBA admissions at IESE Business School, who is now a director and consultant at MBA admissions consulting firm Menlo Coaching.
Beyond the academics, an MBA is truly about the people you meet. A lot of personal growth is sparked by the friendships made during contentious class debates and late-night team meetings.