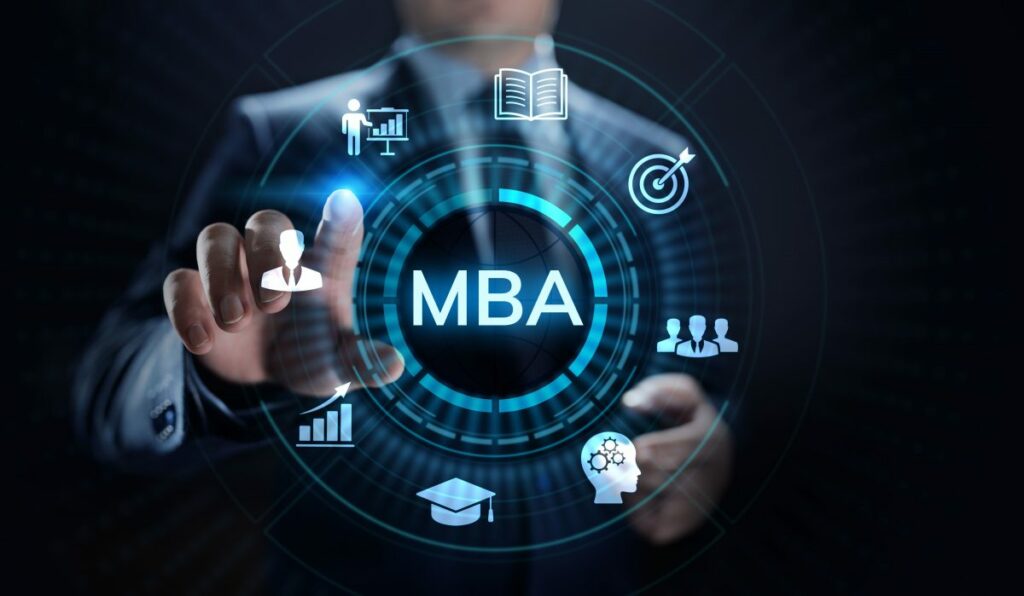 The MBA is the most widely accepted graduate management degree in the world. Both employers and students are enamored with it. Each year, tens of thousands of ambitious professionals apply to various MBA programs.
The MBA is a generalist degree that provides you with core management knowledge. As a result, you'll gain a comprehensive understanding of business, including marketing, finance, and accounting, while also gaining essential soft skills and leadership abilities.
CEOs of large multinational corporations, prosperous business owners, and previous presidents are just a few notable MBA grads. They all hold MBAs: George W. Bush, Michael Bloomberg, Tim Cook, Satya Nadella, Sundar Pichai, and Sheryl Sandberg.
What then can you accomplish with an MBA? What varieties of MBA programs are offered? And does an MBA pay off?
What does MBA stand for? MBA definition
Master of Business Administration, or MBA.
The MBA is the first graduate degree provided by business schools worldwide and was first offered by Harvard University Graduate School of Administration (now Harvard Business School) in 1908.
Employers will take notice of you more if they see "MBA" on your CV, but the degree's genuine value extends beyond its three letters on a page. An MBA will improve your career and compensation possibilities while also enhancing your professional network and business expertise.