4. Propel Endeavor Pro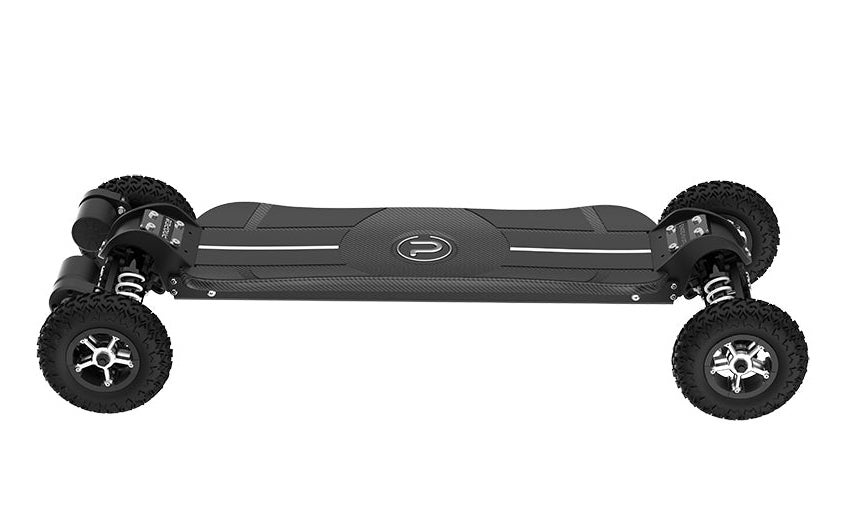 Price: $1,799.99
Speed: 31 mph
Range: 31 miles
Weight: 40 lbs
ShredLights Compatible: Yes, (front = bar mounts, rear = bar mounts) Propel Endeavor Pro Lights
The Endeavor Pro, the newest board from Propel, features a VESC (a more customizable and powerful ESC than most pre-built Eboards). It is usually compared to Lacroix for a fraction of the cost since it is extremely strong and has an outstanding range. This board is really difficult to transport, while its size and weight are comparable other Lacroix boards. Independent suspension on this board makes off-roading even more competent, but it also increases the amount of moving elements that are susceptible to failure.
Pros:
Cons:
Weight
Lack of Practicality
Complicated Design
5. Revel Kit 4WD (ER)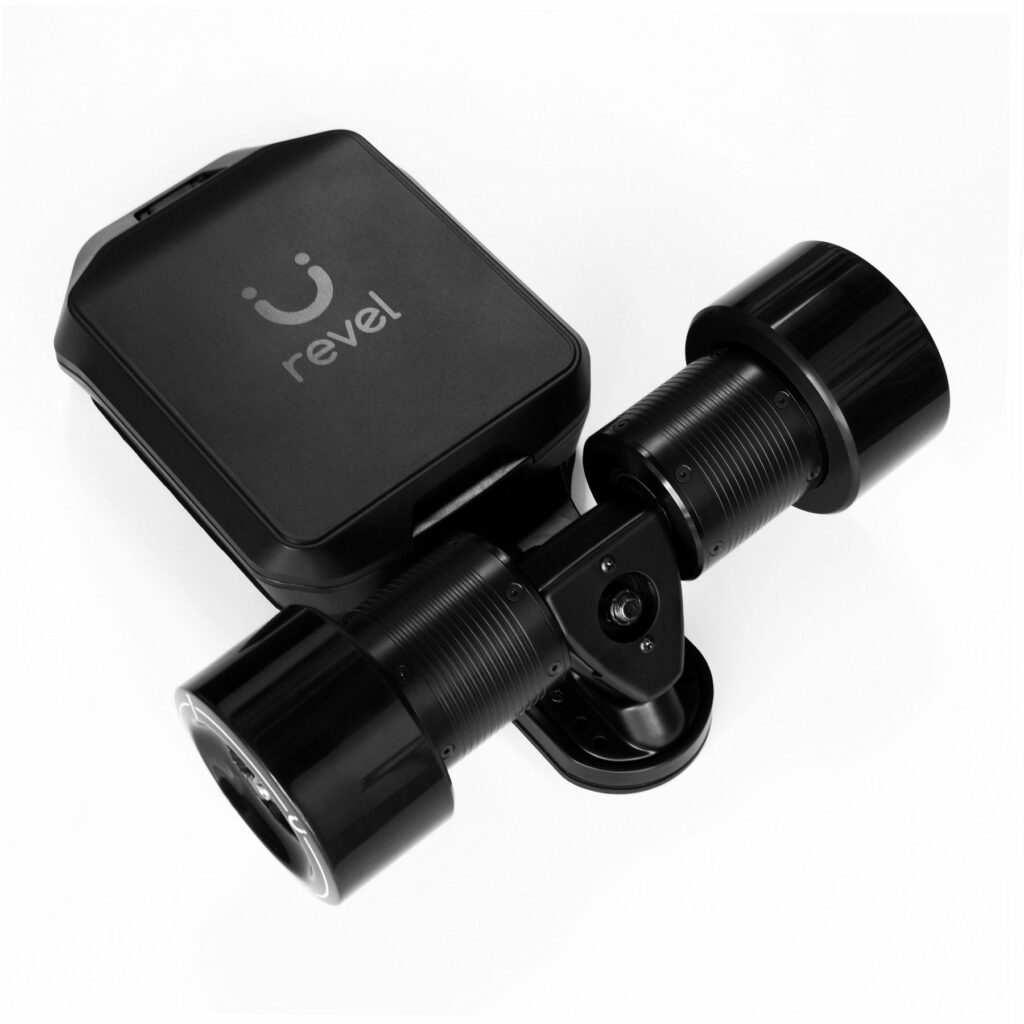 Price: $1299.99
Speed: 28 mph
Range: 15 miles
Weight: 27 lbs
ShredLights Compatible: Yes, (front = standard mounts, rear = standard mounts) Revel Kit 4WD Lights
The Revel 4 wheel drive "kit" is the direct drive motor's representative on this list. For riders who seek greater customisation, this is a dream come true because it offers complete flexibility of deck selection. In our acceleration tests, we have had a difficult time locating any boards that can equal the 4WD Revel kit's power for even close to the same cost. The majority of the time, Revel's customer care requires you to mail the kits back to them for any maintenance, which may be expensive and inconvenient if you are without a board for weeks.
Pros:
Loads of Power and Torque
Direct Drive means easy wheel swaps with no belts or belt tension
Swappable Batteries
Cons:
Heavier than most other street boards
Spare batteries are quite expensive ($199 – $249 each)
Direct drive motors have minimal ground clearance and will get beaten up by road debris easily
6. Exway Atlas Carbon-4WD AT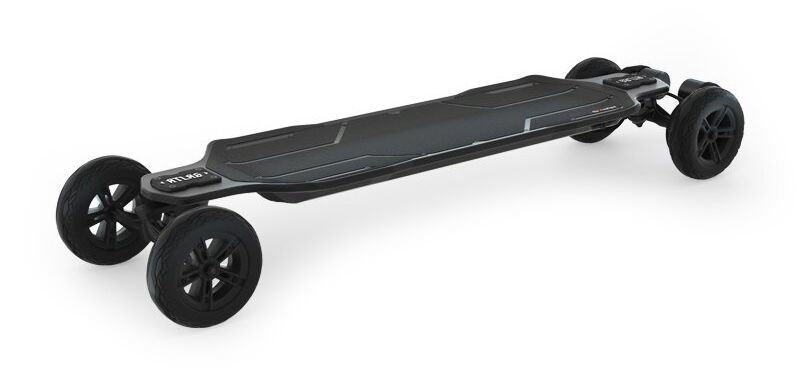 Price: $2,329.99
Speed: 32 mph
Range: 17 miles
Weight: 27.5 lbs
ShredLights Compatible: Yes, (front = standard mounts, rear = standard mounts) Exway Atlas Carbon-4WD AT Lights
Pneumatic all-terrain tires and Exway's top construction quality and feature package are included on the Atlas Carbon-4WD. This board has highly outstanding off-road skills and power thanks to 4WD. Exway also provides a variety of fantastic add-ons for the board, with the fender Shredlight Mounts being our favorite.
Pros:
Power
4WD Pneumatic Traction
Shredlight Fender Mounts
Cons:
Real world range with 4WD is much less than advertised
Maintenance on 4 Belts
Double Kingpins are a personal preference