7. Exway Wave (Cruiser style board)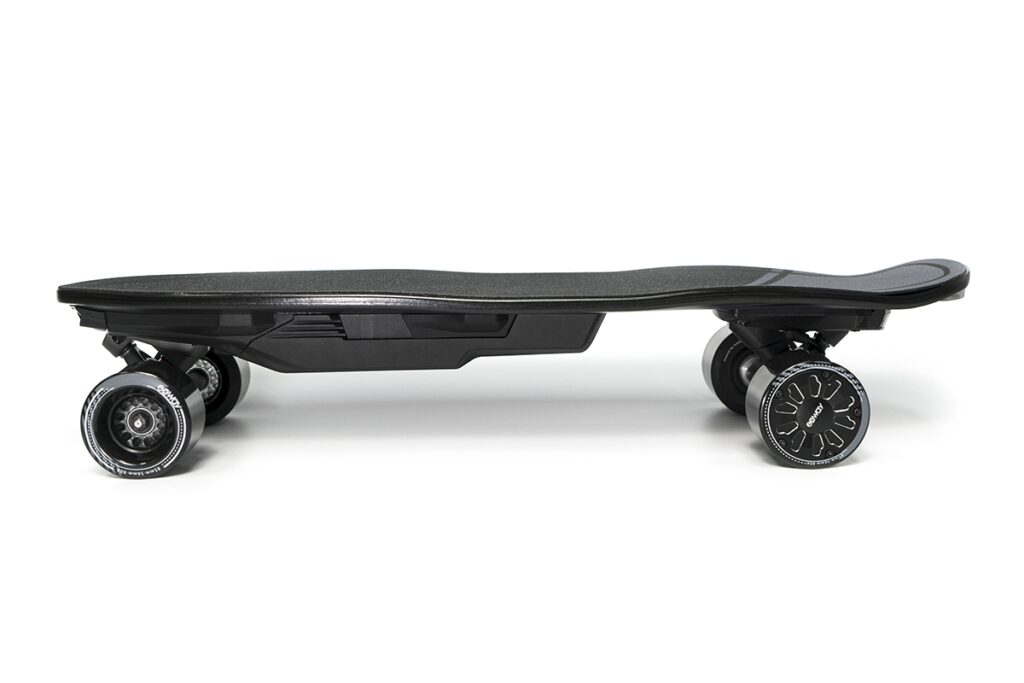 Price: $749.99
Speed: 23 mph
Range: 13 miles
Weight: 14 lbs
ShredLights Compatible: Yes, (front = standard mounts, rear = extended mounts) Exway Wave Lights
The Exway Wave is evidence that size is irrelevant. With the Wave's distinctive design among short decks, you can say goodbye to awkward size restrictions and take it with you wherever you go. Last mile transportation has never had so many features thanks to quick-swap batteries, an RGB taillight, swappable drivetrain, and an integrated app.
Pros
Size
Integrated app
Unparalleled agility
Cons
Less range
Less speed
Smaller deck means a less comfortable ride
8. Wowgo 2S Pro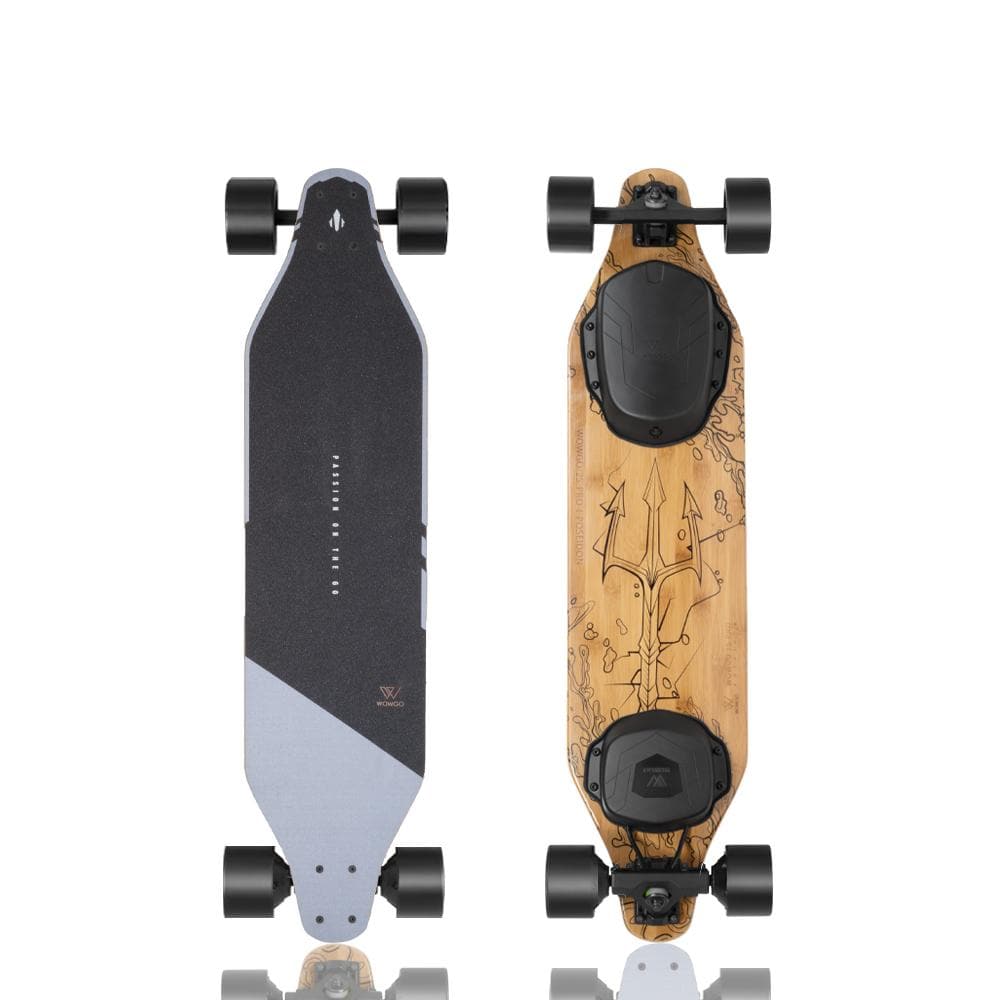 Price: $429.99
Speed: 25 mph
Range: 14 miles
Weight: 17 lbs
ShredLights Compatible: Yes, (front = standard mounts, rear = angled mounts) Wowgo 2S Pro Lights
The Wowgo 2s Pro is the most recent model in the $400–500 price range. If you like longer rides, this board has the best range among entry-level boards. It features a turbo mode for increased power production and a comfortable riding experience. Additionally, the battery is a 12S2P pack, which gives the board greater energy for a more luxurious experience.
Pros
Range among immediate competitors
Standby mode to power on using just the remote
Price
Cons
No Wowgo brand larger hub motor PU sleeve
One-button remote control makes navigation clumsy
Lower top speed than the Meepo V3
9. Meepo V3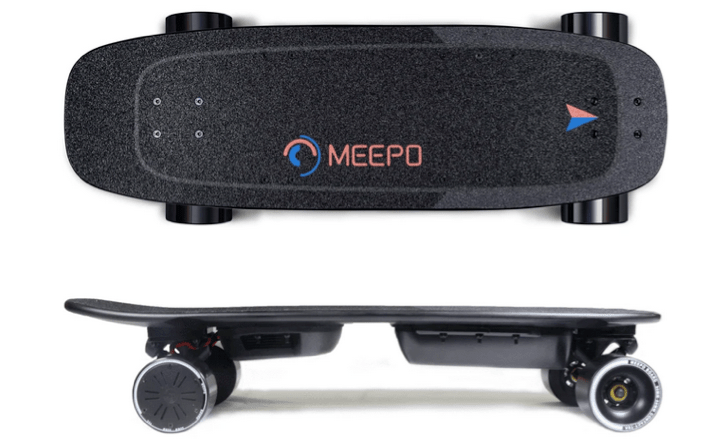 Price: $469.99
Speed: 28 mph
Range: 11 miles
Weight: 17 lbs
ShredLights Compatible: Yes, (front = standard mounts, rear = flat mounts): Meepo V3 Lights
One of, if not the most popular, low-cost electric skateboards on the globe is the Meepo V3. Out of the three primary budget boards (Wowgo 2s Pro, Backfire G2 Black, and Meepo V3), it has the best price-to-performance ratio and the highest performance. The V3 loses comfort, smoothness, and range in exchange for increased speed and power. But compared to Backfire and Wowgo, Meepo's quality control seems to be more hit or miss; some V3s we've had have ran for more than 1,000 miles without a single issue, while others have been rife with issues.
Pros
Speed (for the price)
Power (for the price)
Price
Cons
Less range than competition
Throttle/Braking Curves are harsher than competition
Build Quality