1. Lacroix Lonestar Supersport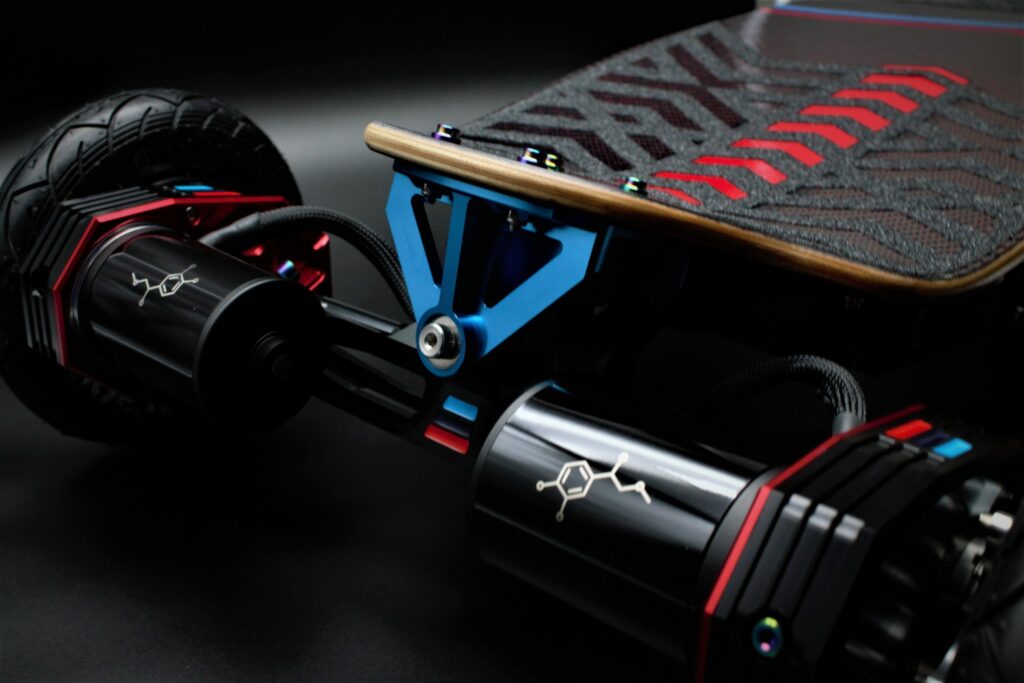 Price: $4,399.99
Speed: 39 mph
Range: 50 miles
Weight: 52 lbs
ShredLights Compatible: No
Lacroix is the undisputed king of electric skateboards and never disappoints. In every manner, their Lonestar Supersport is amazing. This board has incredible power and absurd range; if you have over $4,000 to spend, this is the board for you. However, enormous size and weight come along with considerable range and power. This might not be the best item to bring into a business setting, such as an office or school.
Pros:
Power
Range
Customer Service
Cons:
Price
Weight
Lack of Practicality
2. Backfire Zealot S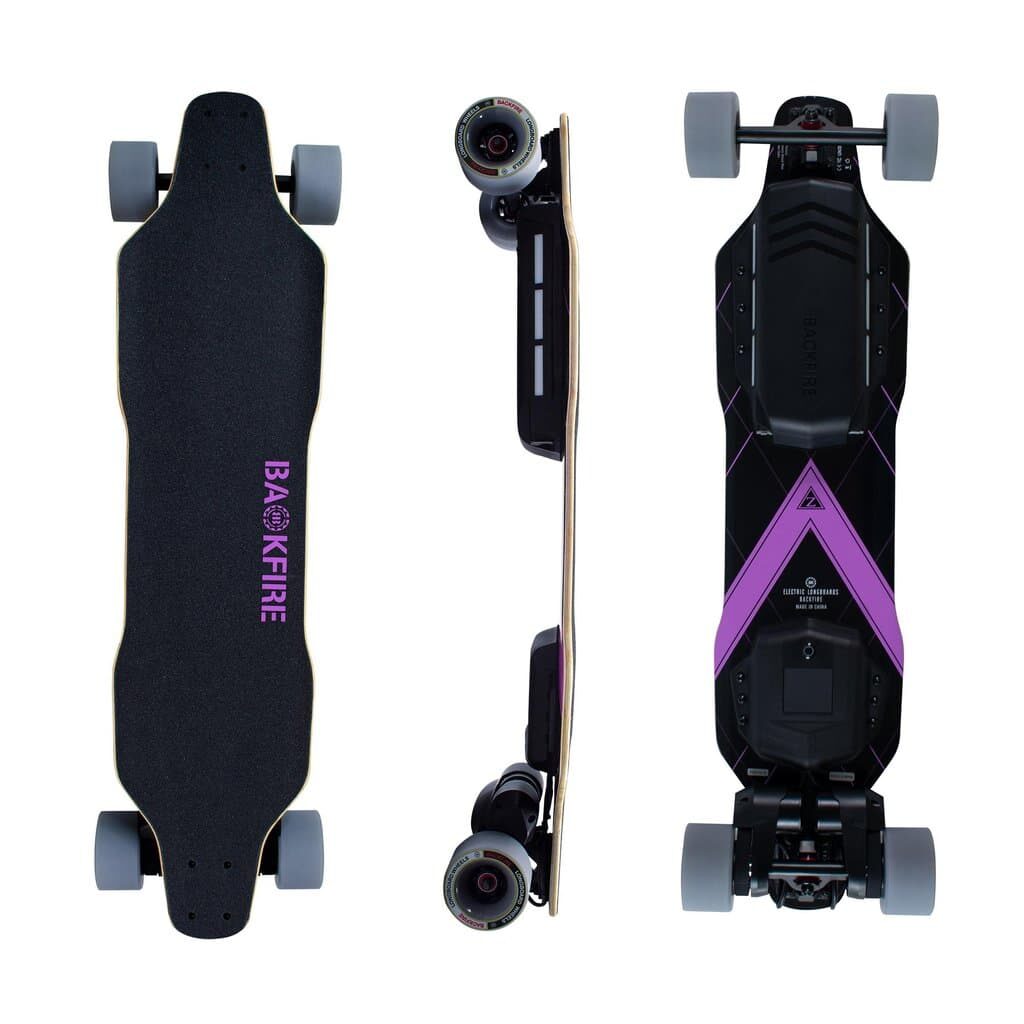 Price: $999.99
Speed: 30 mph
Range: 24 miles
Weight: 19 lbs
ShredLights Compatible: Yes, (front = standard mounts, rear = angled mounts) Backfire Zealot S Lights
The Zealot S, which is the successor of one of the most well-liked boards, the Backfire Zealot, provides a quality, strong ride for less than $1,000. The Zealot S is a really pleasurable board to ride since it delivers power in a smooth, powerful, and still agile manner. The deck flexes nicely without becoming unsteady. Overall, the board is incredibly strong and well-rounded, and it is supported by Backfire's top-notch customer service.
Pros:
Smooth throttle/brake curves
Build Quality
Customer Service
Cons:
Real world range is more like 20 miles instead of claimed 24
Motors and ESC get unreasonably hot
Off-the-line acceleration may feel too soft for spirited riders
3. Exway Flex Riot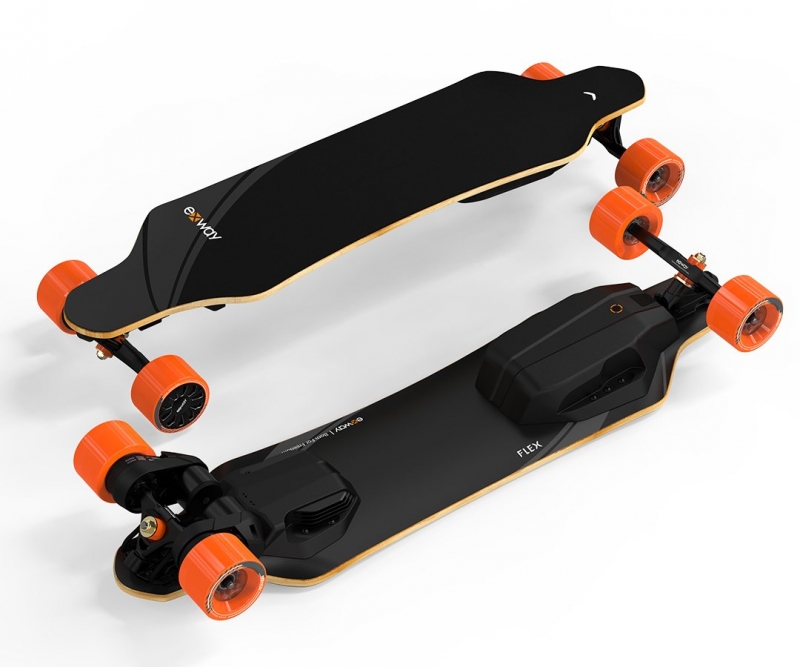 Price: $699.99
Speed: 25 mph
Range: 15 miles
Weight: 17 lbs
ShredLights Compatible: Yes, (front = standard mounts, rear = angled mounts) Exway Flex Riot Lights
With lots of features and good performance metrics, the Exway Flex Riot is a well-made board. Although it may not be the quickest on the list, it has a solid range and enough power to satisfy the majority of riders. The Flex Riot is a simple board to suggest when combined with Exway's customer service, especially given the cost. Based on our testing, we believe the Exway Flex Riot to be a less effective, less expensive alternative to the Backfire Zealot S.
Pros:
Build Quality
Customer Service
Smooth Throttle/Brake Curves
Cons:
Lower top speed than the competitors
Smaller wheel size may lead to a rougher riding experience
Exway's part supply is inconsistent; finding replacement parts in stock is difficult