Fastest Electric Scooters Leaderboard
Minimotors Dualtron Thunder
$3,499
Top Speed: 80.5 kmh | 1/16th mile: 8.9 s | 0 – 30 mph: 5.0 s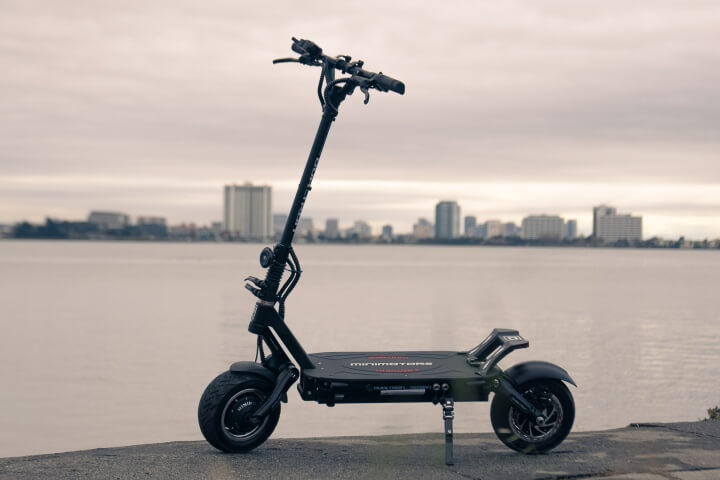 #10 Minimotors Dualtron Thunder
The Thunder, one of the original "World's Fastest Scooters," maintains its position at number 10. Its smooth and quick style, large grippy deck, and top-ranked status as the "best scooter to own" in the world according to the 2020 ESG scooter poll make it a superb scooter for long, swift journeys.
Minimotors Dualtron Storm
$4,490
Top Speed: 83.1 kmh | 1/16th mile: 8.9 s | 0 – 30 mph: 4.9 s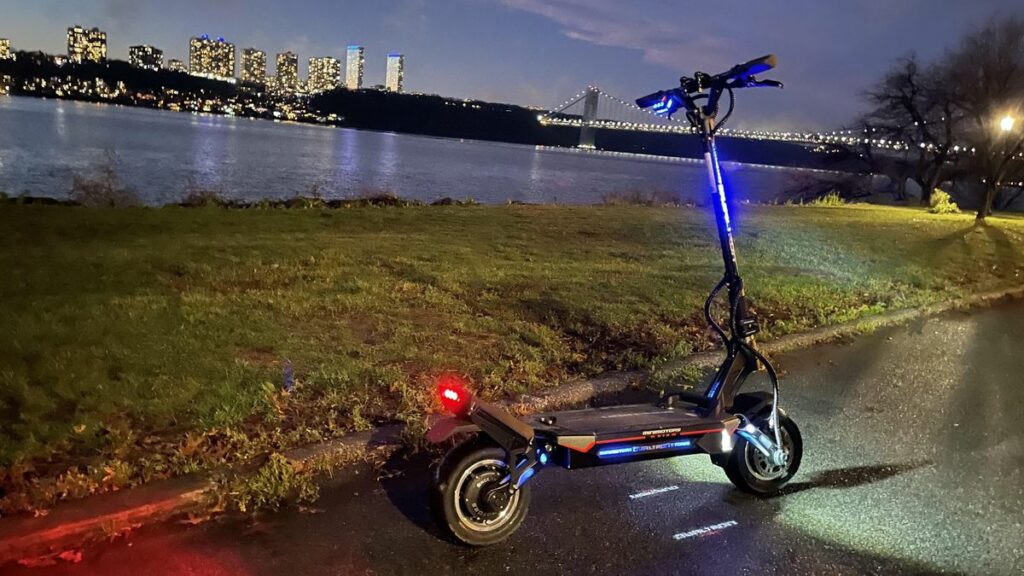 #9 Dualtron Storm
The enormous 6640 watt motors within the Dualtron Storm get so much power that we actually had to dial it down to achieve the optimum acceleration.
The strong styling of the Minimotors Dualtron Storm complements its forceful throttle response and sporty stiff suspension. The Storm attracts attention at any speed with its loud engines and angular form covered in swag lights all the way down into the swingarms.
Additionally, it has the biggest scooter battery in the world—a 14 kg, 2268 wh battery. If you have a spare, you can go 138 km (86 road-shattering miles) without needing to plug in.