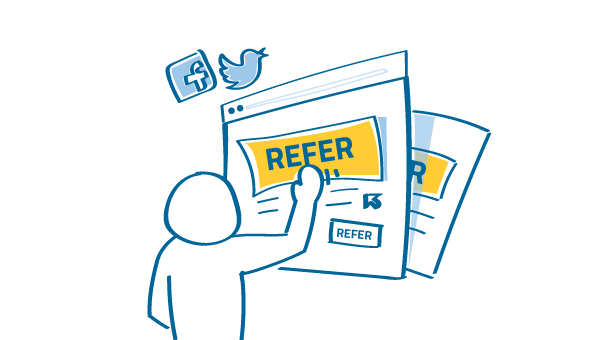 Referral Programs
A referral program is a catch-all name for a methodical strategy employed by businesses to reward customers who spread the word about their goods or services. The purpose of integrating certain affiliate programs, customer referral programs, and partner programs into a marketing strategy framework is to provide the immediate credibility of current customers to increase a client base. "Referral marketing" and "referral programs" are frequently used interchangeably.
Referral initiatives are successful because they:
Utilize the recommendations of satisfied clients.
Authentically acknowledge and strengthen brand devotion among customers
Are perennially popular with customers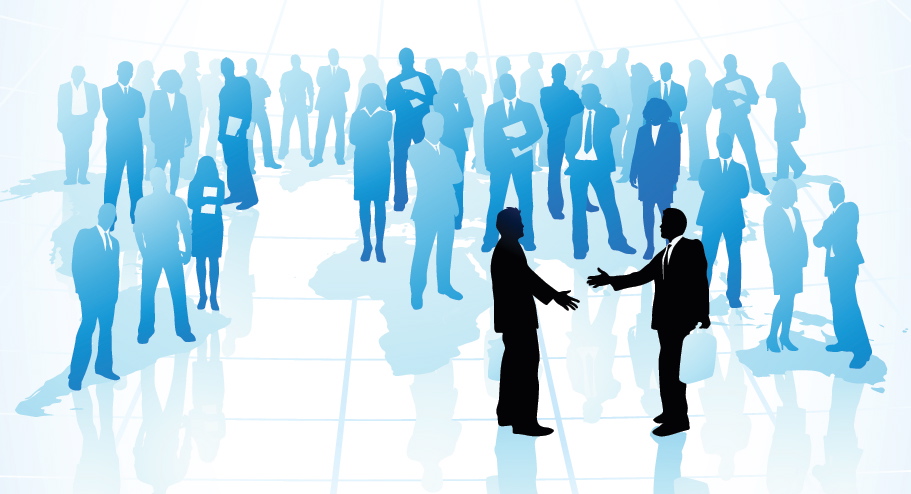 Industry Events
In-person and online tradeshows continue to be a popular B2B networking tool because they bring together businesses from a particular industry in one place, whether it be physical or virtual, to connect and showcase their newest goods and services. This is especially true when inbound marketing strategies support event efforts. Trade shows, which are almost never open to the general public, offer businesses the chance to build or strengthen relationships with important industry partners, clients, and prospects; spot market trends and opportunities; and learn what products and services their rivals are putting forth on the market.
Networking has encountered various restrictions as a result of the pandemic-driven "new normal". However, technology is unquestionably a benefit because in-person events have been effectively transformed into virtual events that provide comparable advantages, such as:
Meaningful interactions and relationship-building
Good attendance and the creation of a lead generating environment that is target-rich
Possibilities for companies of all sizes to access the same clientele and information
Fast Fact: The majority of B2B leads are generated through events like trade exhibitions, and case studies act as catalysts for lead conversion and amplification.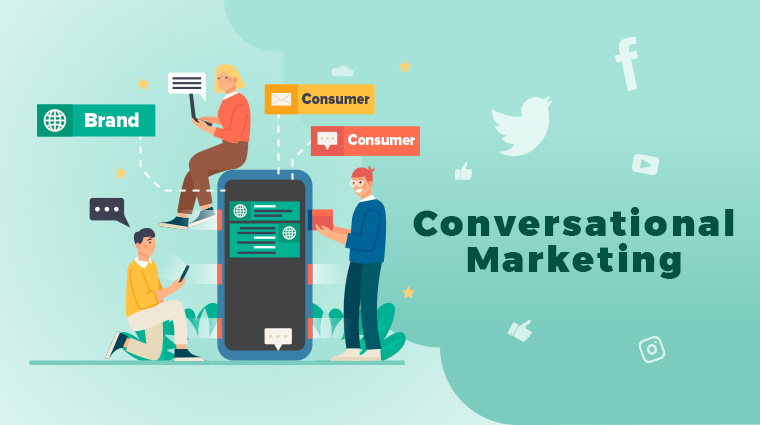 Conversational Marketing
Simply said, conversational marketing is a dialogue. The correct information is put in front of prospects and customers at the right moment with real-time engagement via a chatbot or live chat, and any follow-up queries are answered straight away. The user experience is greatly enhanced by personalized, pertinent involvement, which raises the possibility of receiving recommendations from pleased clients. Conversational marketing techniques reduce the length of time customers spend in the sales funnel for firms. Because relationships are built faster, conversions happen more quickly.
Marketing through conversation is successful because it:
Delivers a genuine, personalized client experience by removing impersonal lead collecting levels.
Promotes straightforward communication since customers can more easily express their demands and companies can more easily comprehend and help when the request is made in the proper context.
Connections are strengthened since bots may also suggest more information to support buyer education.
Fast Fact: 90% of consumers desire a chat option, although messaging is still the most popular way for customers to communicate with businesses.
The bulk of the tactics we outlined have modest marketing influence when used in isolation. Inbound marketing, on the other hand, brings together the major players — SEO, SEM, content marketing, social media, and earned media — to create a comprehensive, cost-effective marketing strategy that produces quality leads, deepens client connections, and effectively builds brands.