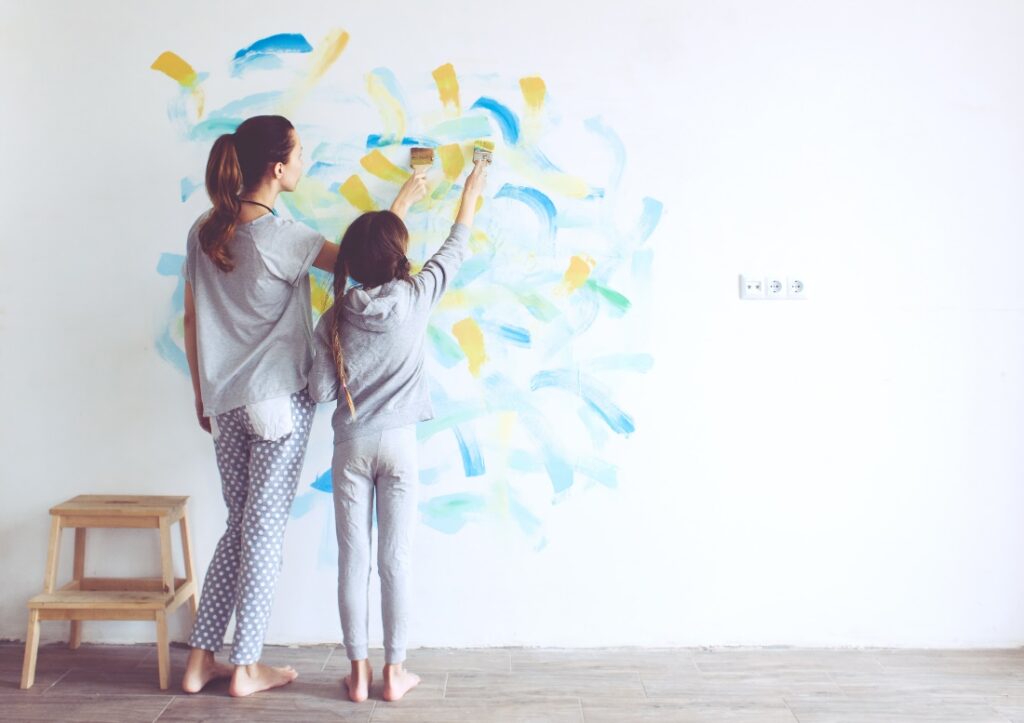 Children might be especially sensitive to the effects of color, thus color is one of the essential elements that can inspire, thrill, calm, heal, and even irritate. Therefore, it's important to not undervalue the significance of choosing the ideal hue for a small child's room. You may be eager to use some of the many various kids' room paint ideas available in order to pick the correct hue to fit your taste and at the same time cater to your child's sensitivity.
In nearly any room in the house, choosing the proper color is crucial, but decorating your child's room is especially crucial. Make sure the color palette is secure, cozy, and neither too light nor too dark for your child. Sticking with hues that are generally safe for children and that go well with the majority of your existing furniture and décor is a wonderful place to start.
Kids typically change their minds about their preferred color as frequently as they do about their haircut as they become older. Therefore, as a parent, how would you decide what color to paint your child's room? While you would think a background of soothing blue would be ideal for your baby's crib, when your child is older, he or she could find it to be too "kiddish." Choose a color that you want your children to grow up with and decide to modify the accessories as and when they become older in order to avoid these misunderstandings.
The hue your youngster chooses may not always be right up your alley. But make an effort to hear their opinions, as this will give them a feeling of ownership and motivate them to maintain their space or wall tidy. If you feel that the color they have chosen is too strong and could be too much, try using it as an accent on one wall, a border, or the back of a bookcase as a compromise. Additionally, painting the trim and ceilings is acceptable; they are not have to be white.
It might be challenging to meet your children's high expectations when you decide to paint their room in your house. Here are 7 fantastic kid-friendly color scheme painting ideas to get you started. These could also assist you in finding a compromise between the eccentric ideas your children may have and the stylishly finished area that you truly wish to have in your house!
1. Energetic Yellow – Absolute Yellow – NP YO 1113 A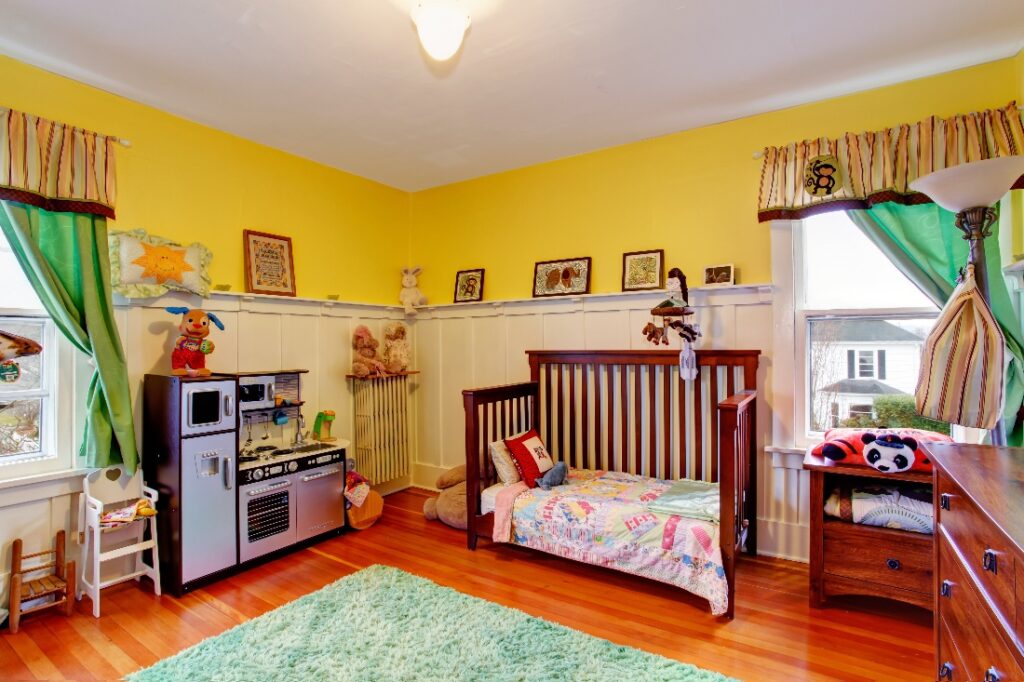 What could be more uplifting than waking up in a space that is bathed in sunlight? The color yellow is known to evoke sentiments of joy and vivacity. It has been shown that this happy and upbeat hue boosts motivation; softer yellow hues can improve focus, while brighter ones might boost memory.
Choose this Absolute Yellow Kids room paint for your child's room, combine it with some green, and avoid brown-gold hues for a more refreshed appearance. White and other warm hues go well together to provide a lively, energizing atmosphere. But be careful not to use too much bright yellow. It might make you feel agitated and even angry when used in big quantities.